You are here:
Home
→
Learn to Braid Your Hair
→ French Braid
Easy Tutorial on How to Make a French Braid
I have long hair, and have been French braiding my hair for a long time. The interesting thing is, that I can French Braid my own hair by myself, but if you ask me to French Braid someone else's hair I can't do it.
Here's what a French Braid looks like.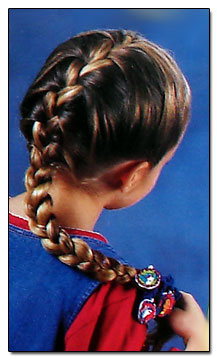 1. Start by taking a section from the top of the head. Separate this section into 3 strands crossing right over middle and then left over middle, as if you were doing a Basic Braid.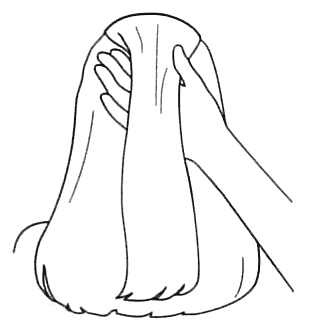 2. Switch all of the strands over to your left hand and keep strands separated.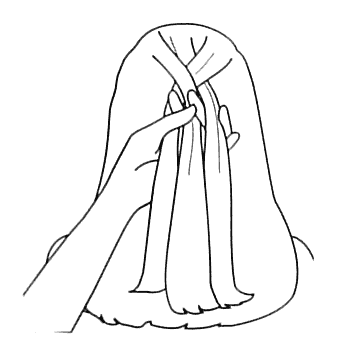 3. You can now gather a small even section from the right side of the head with your right hand and add it to the right strand.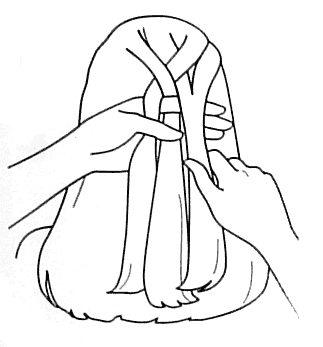 4. Bring the strand you have just added to, over to the middle and bring the middle strand to the right.
5. Now switch hands keeping all strands separate, so your left hand will be free.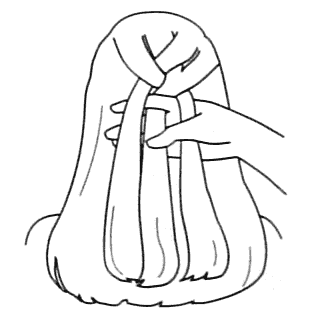 6. Gather a section of hair from the left side of the head. Add this to the left strand.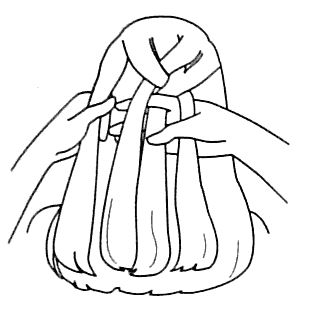 7. You will now bring the left strand over to the middle and bring the middle section to the left. As you follow these steps, try to keep your hands close to the head so the braid will be tight.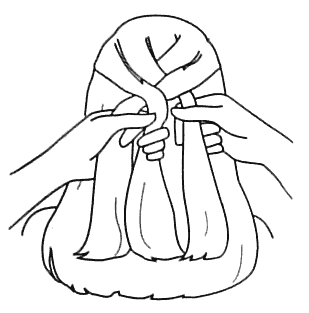 8. Repeat steps 2 and 3 until there is no hair available to add. Finish style with a Basic Braid and fasten with an elastic.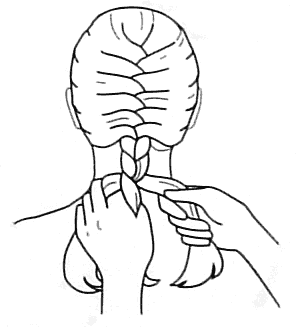 See, that was easy... right?
---
Also Try These Braids:
Back to: Learn to Braid your Hair
Damaged Hair?: Does braiding your hair damage your hair? In my case, no I don't think so. But what if you feel you have damaged hair or need some kind of detangler? Read some home remedies for hair here: Home Remedies for Damaged Hair
New Pages
Quitting Smoking with E-Cigs?
- Here's how it worked out for us
Everything Made in China?
- How is it that everything in my house has a Made in China tag?
Prepare for a Recession?
- A list of some things we are going to do to try to prepare for a recession.
Ron Paul on a Peace Pole
- Do you know what a Peace Pole is?
We Put Solar Lights in our House
- Why not put outdoor solar lights "inside" the house?
Wind Turbine Test
- We started thinking about how we could build a wind turbine to generate our own electricity.